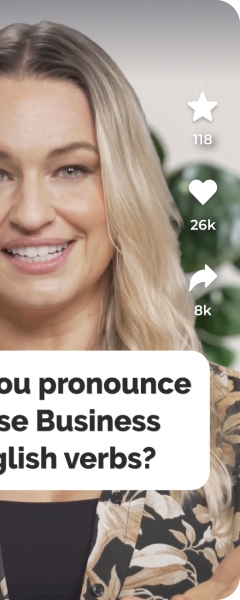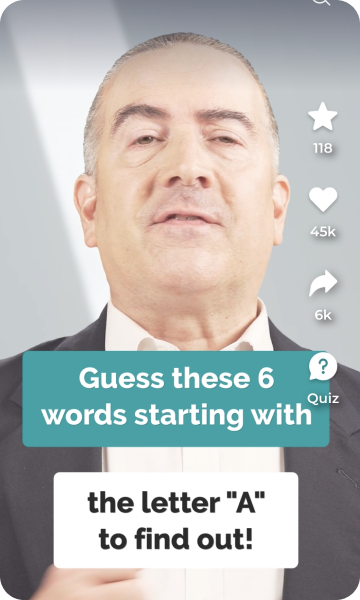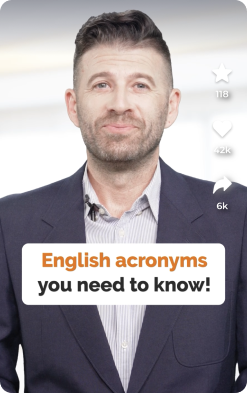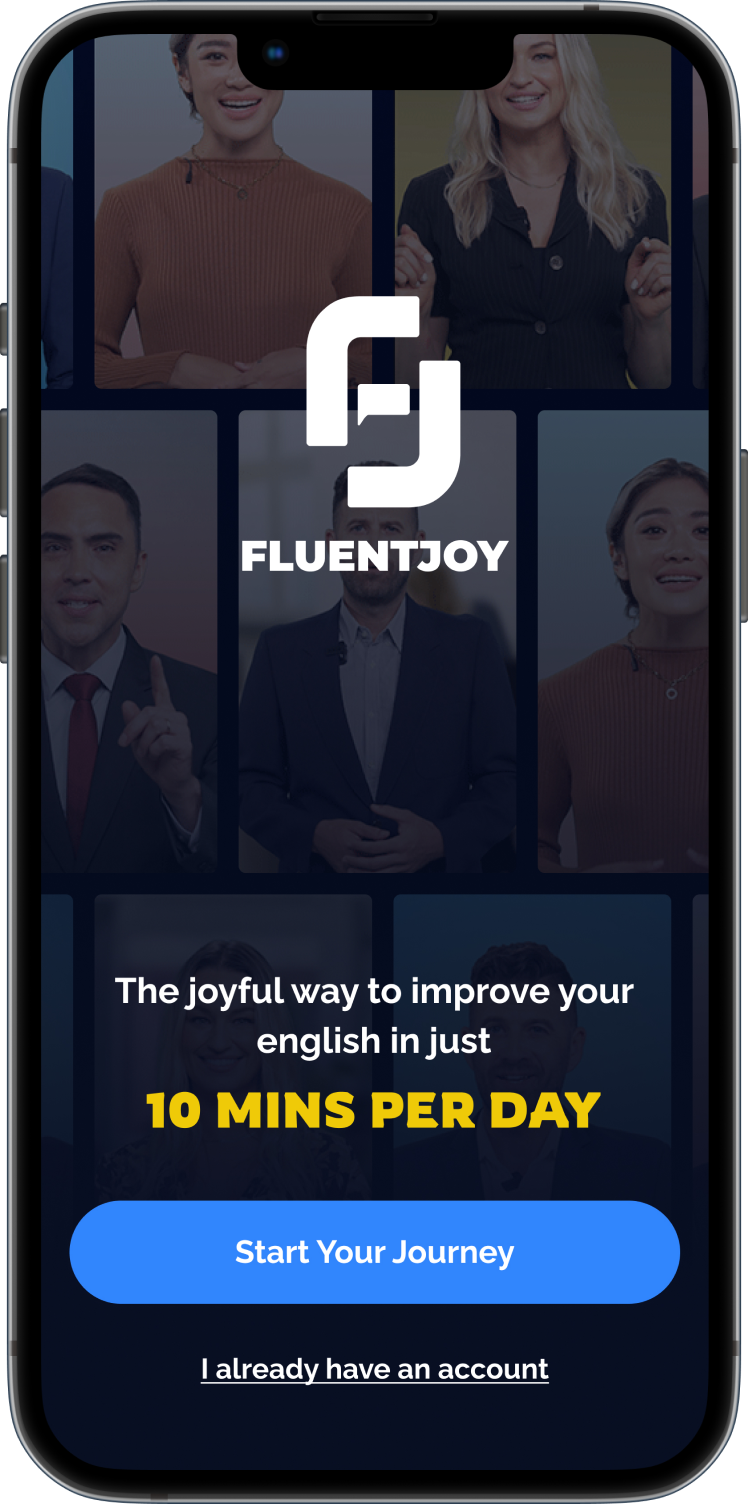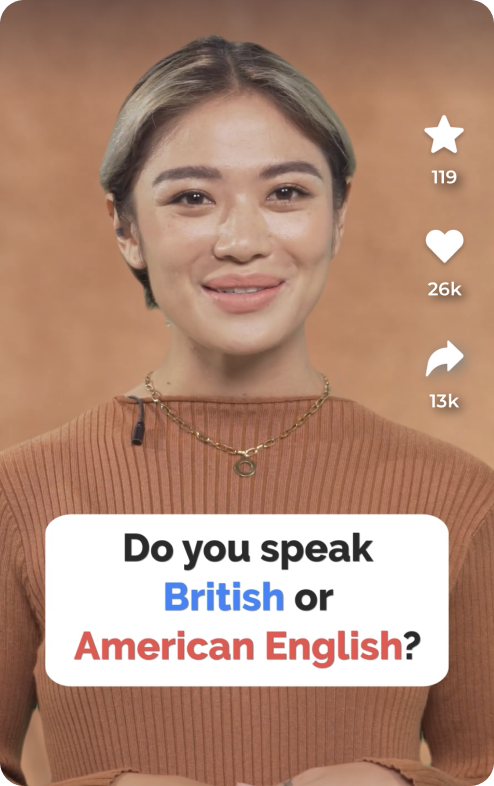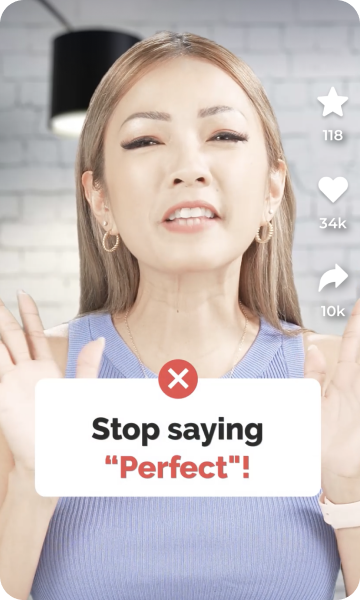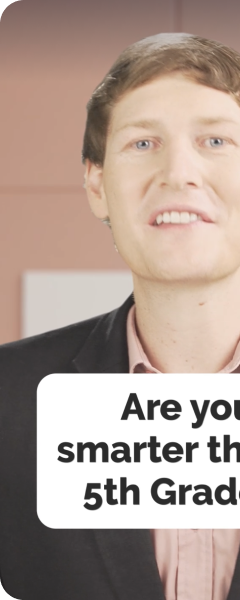 What makes
FluentJoy

special?
AI recommendation algorithm
Fluentjoy crafts a personalized lesson plan based on your individual learning goals and English level and updates the content recommended based on your performance.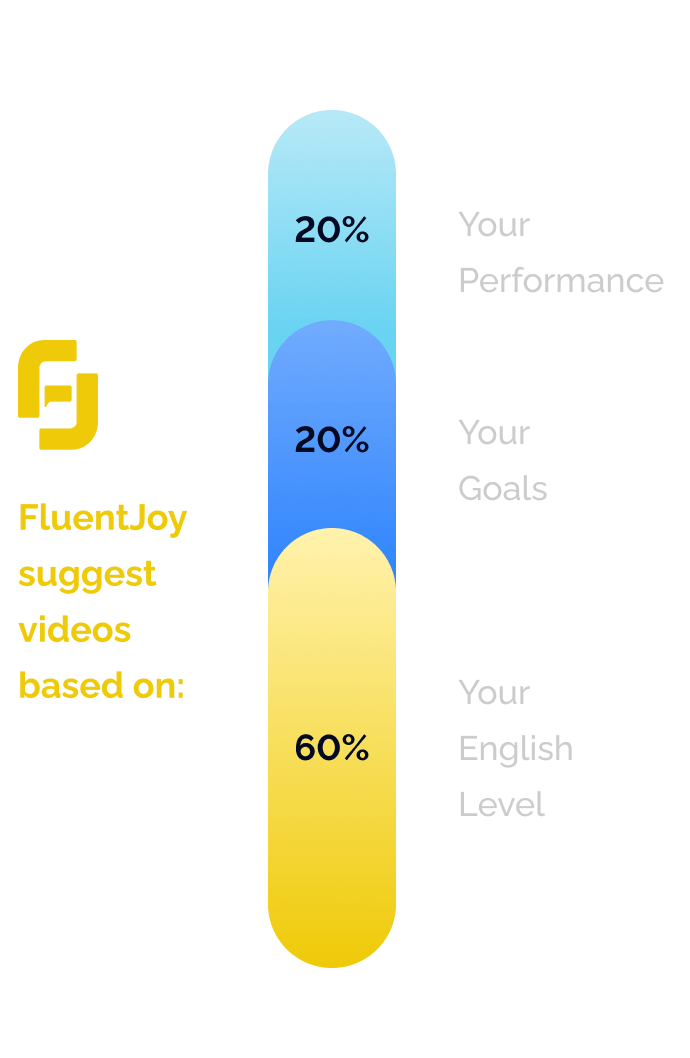 You have full control
No more being locked in lessons you are not interested in. Our feed type of content delivery lets you focus on the activities and the teachers you are interested in.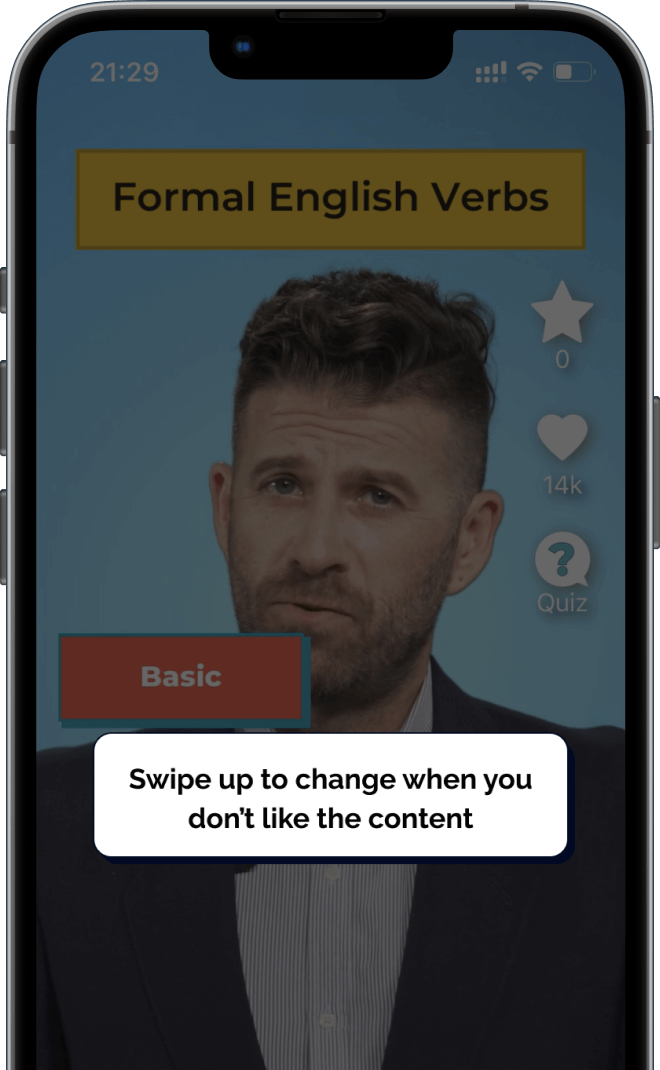 Experienced teachers
A team of dedicated and experienced teachers crafting lessons about the most common mistakes and struggles students face.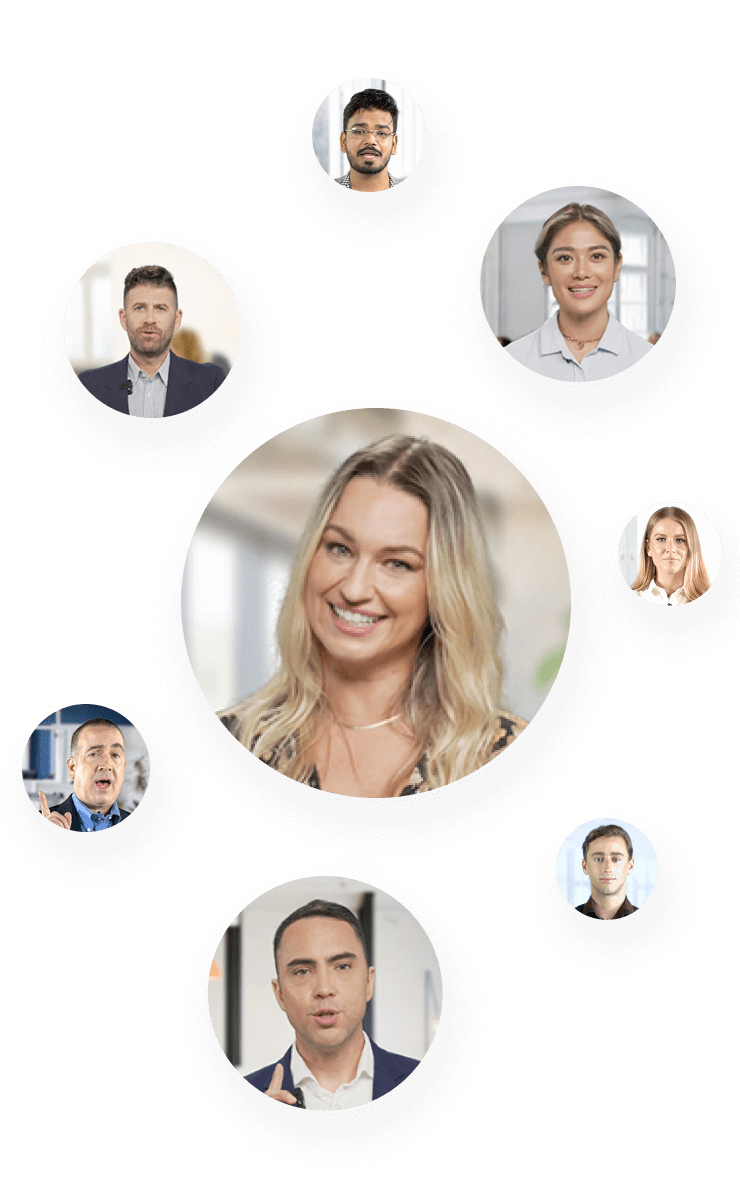 What does
FluentJoy

cover?
Business English
From mastering business vocabulary to understanding complex business negotiations, our app provides you with the tools you need to succeed in the global marketplace.
Business Topics
General Topics
General English
Whether you're a beginner or an advanced learner, our app offers personalized lessons, interactive activities, and expert support to help you reach your English language goals.
What does
Fluent Joy

offer?
Features
FluentJoy is a video-based English learning and improvement app. Our engaging video lessons and fun quizzes will help you:
Improve your English Level
Improve your pronunciation
Sharpen your listening Skills
Fix common mistakes in English
Learn Grammar in a fun way
Write perfect emails in English
Expand your English Vocabulary
Great way to practice my professional English language skills. Like the focus on using short videos. Appreciate the free trial to make sure I like it first.
- WorldTravelerAbroad
Everything is
customized for you
We suggest videos based on your experience. Our customers tend to improve their level after spending 3 months using our app.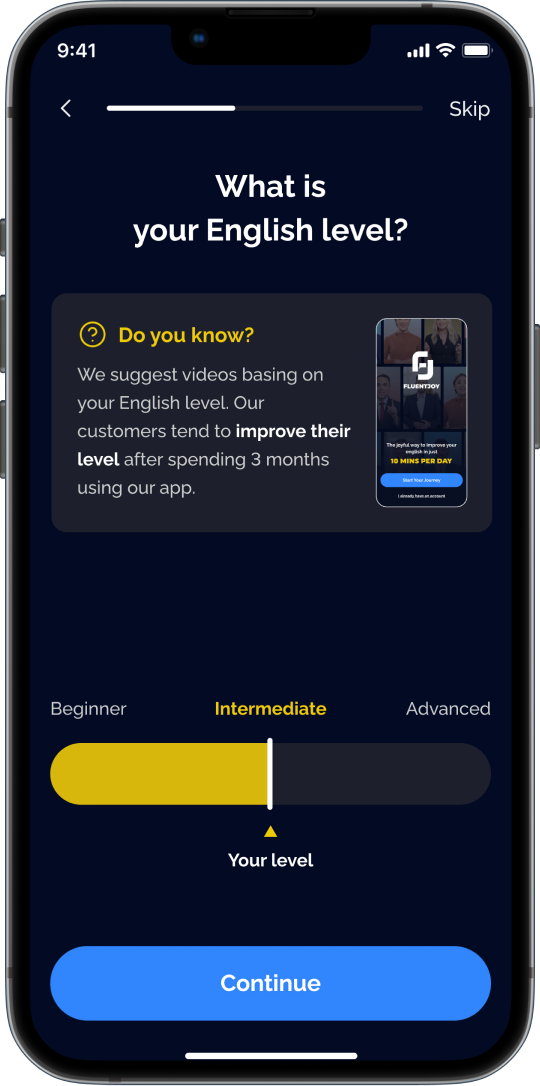 Customize content based on
Your English Level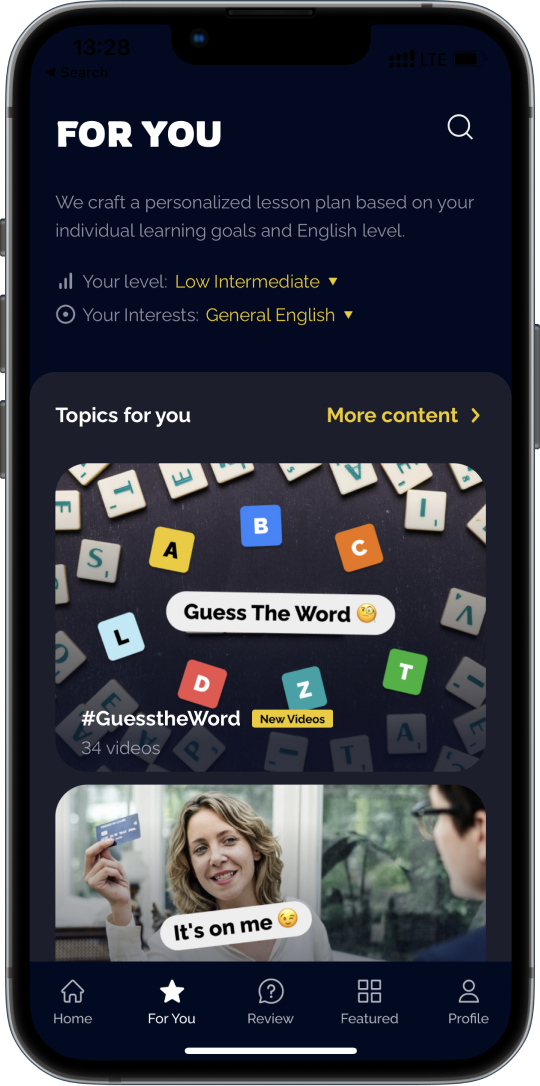 Interesting topics based on
Your Interests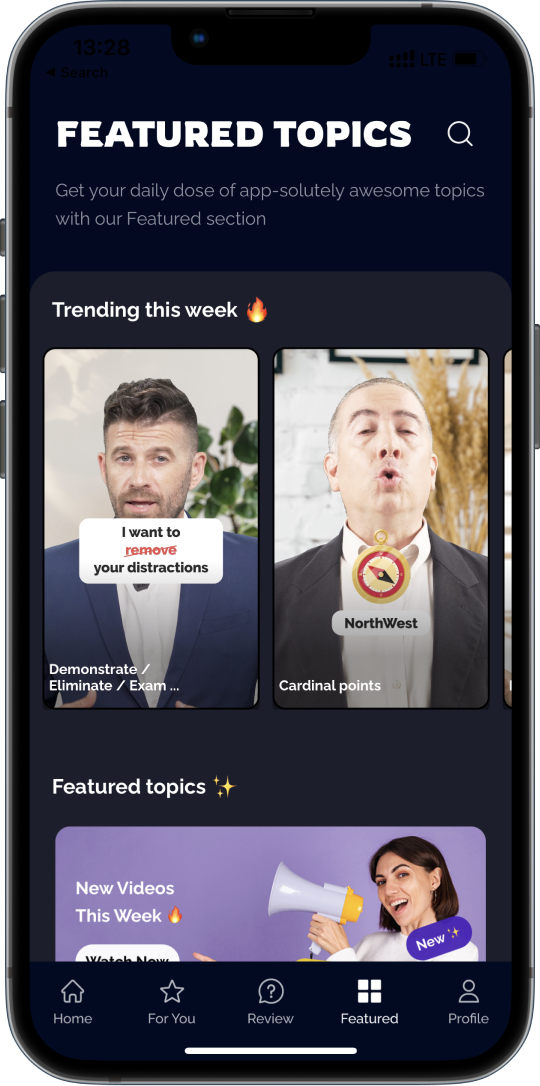 Catch The Trend
in the world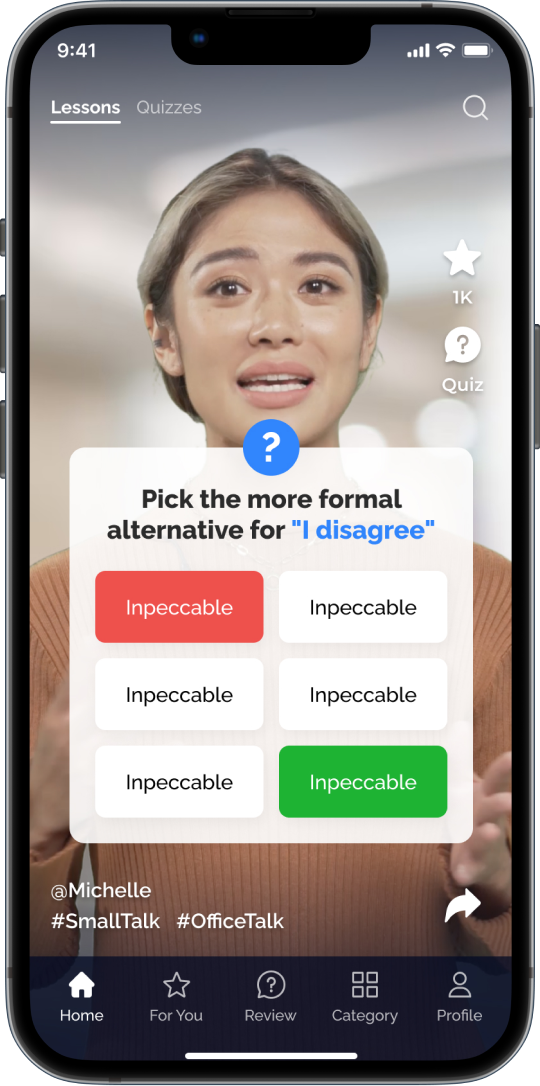 Test Your Knowledge
in Quizzes
What
our users

say about us?
Have an Android phone?
Join the Waitlist
We're thrilled to have you here! A new way to learn English is coming soon to your Android device. If you want to be the first on getting access to special content, leave your email and we'll let you know.